Skip to Content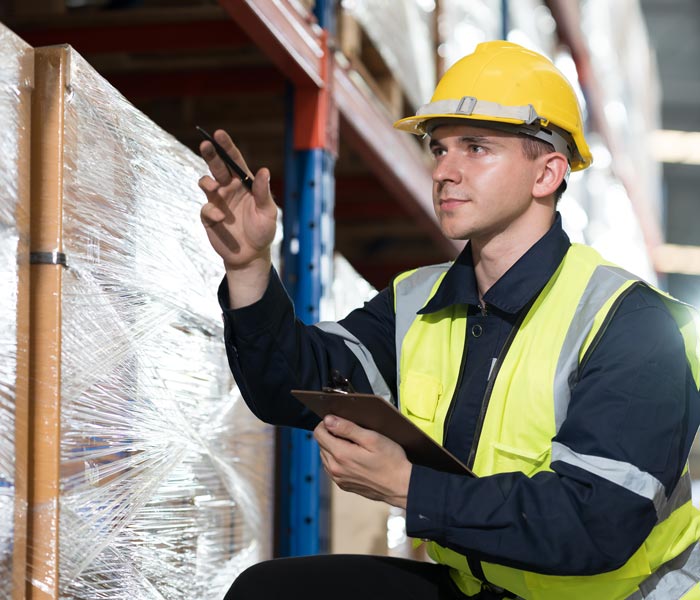 Risk Management at Ron's Staffing
Ron's Staffing Services is committed to providing and maintaining a safe work environment for all employees. We subscribe to OSHA newsletters to help stay updated with changing laws, comply with federal or state requirements, and establish a joint occupational safety relationship with all clients as OSHA requires.
According to the Temporary Worker Initiative, host employers will be most familiar with workplace hazards that temporary workers will encounter. In most cases, the host employer is responsible for providing job site-specific training. Staffing agencies supplying temporary workers also share responsibility for the safety of their workers and must take steps to ensure that host employers perform proper hazard assessments.
Safety Review
Ron's Staffing Services establishes a joint safety relationship by enforcing client site inspections and:
Conducts site safety inspections and risk assessments before doing business with clients
Audits client's safety programs and loss history to determine the level of risk to temporary workers
Performs general health and safety orientation for all employees
Creates informational client forms where the responsibilities of Ron's Staffing and the host employer are described
Has physical job descriptions for associated job tasks of temporary workers
Runs client OSHA establishment searches to evaluate past or existing hazards
Employee Training
Training and orientation are provided to employees to alert employees of potential job site hazards and are accomplished by:
Providing orientation to all temporary employees
Discussing job site task requirements with all employees before being sent to work
Training recruiters on policies and procedures related to the Safety Department
Performing skill assessments for job positions with a higher level of risk 
Accident Reporting
The Accident Reporting Policy is established to provide proper treatment to employees when needed and comply with any OSHA recordkeeping requirements. Work-related injury reporting is also enforced to secure the safety of employees and:
Assure appropriate steps are taken for the injured party
Compliance with state Workers' Compensation obligations
Completion of the First Report of Injury and investigation of work-related accidents
Proper claims reporting to the corresponding insurance carrier
Effective claim processing and handling of all claims
Ron's Staffing Safety Department
Ron's Staffing has a full-time risk team comprised of an occupational safety and health director, a Workers' Compensation administrator, and regional safety coordinators. The main objective of the Safety Department is to prevent workplace injuries, implement recommended practices, and enforce:
Job site safety inspections before servicing clients
Creation of safety programs or client information forms
Training associated with the Safety Department
Compliance with federal or state requirements relating to safety or Workers' Compensation for Ron's Staffing
Occupational Safety & Health Resources
Testimonials
I wanted to thank you for the fantastic job that you and your team did in support of our needs. Ron's is the best agency that I've worked with in the past 25 years. We will definitely continue the partnership! Thank you so much for all that you do!
Greetings Sean!

It is that time of year again when we sit down to analyze our vendors and I am happy to say I was able to get through my first go around with this!

Attached you will find the scorecard for Ron's Staffing. I am happy to report that your firm has scored a 4.53 rating with us, and you are at an Exceptional Level with us.

Should you have any questions, please feel free to give me a call.
Ron's staffing has been my reliable staffing partner for many years, and our increased productivity year over year, is the result.
Ron's Safety team, has helped our organization maintain a safe work environment, not only for our temporary staff, but our entire warehouse team too.
Start Looking Forward to a More Productive Workforce